3F Waste Recovery develops and manufactures high value food, nutraceutical, cosmetic, and pharmaceutical ingredients from local "waste" streams.  Our current focus is manufacturing premium marine ingredients from the by-products of the Newfoundland and Labrador fishery, including cod, lobster, crab, and shrimp.

We are precommercial, preparing to launch our pet treat and collagen powder manufactured from 100% NL cod by-product and we are actively seeking investors to scale up production.

Our clean and natural products and manufacturing processes allow 3F to attain a 98% utilization rate of our raw material feedstocks, diverting thousands of tons of fish waste from landfills or being dumped at sea.
About 3F
IMPACT! Rural Job Creation
Creating full time, skilled employment in rural Newfoundland
By 2022, 3F Waste Recovery will need 12 full-time and 12 full-time seasonal employees.
Our intention is to offer profit sharing if approved by company shareholders. All positions required skilled labour from machine and equipment operators to food scientists and pay above average wages for rural areas.
3F has partnered with Marine Institute to train its employees on the
proprietary Icelandic production processes.
Positions include:
Food Scientists (3)

Production Manager (2)

Office Manager (1)

Maintenance Manager (1)

Business Development Manager (1)

Marketing and Brand Manager (1)

Bookkeeper (1)

Production Shift Supervisor (2)

Logistics Labourers and Equipment Operators (6)

Production Labourers (6)
About 3F
IMPACT! Food Security
More Food! Grown, manufactured and consumed in Newfoundland
The provincial "The Way Forward on Agriculture" plan has stated goals of increasing food security on the island to 20% or higher by 2030. 3F Waste Recovery contributes to these goals in 2 key ways.
Food Recovery: By mechanically processing fish heads and frames to maximize yields from our ocean sourced food supply. 3F will recover nearly 6000 metric tons of cod heads and frames into 1200 metric tons of dried food or protein powder by 2023. Currently much of this food goes to waste or is used for animal feed because it is not processed quickly enough or frozen to maintain human food grade quality.
High yield compost: Our fish based compost product has been proven to increase yields by 40-60% according to the Soil Conservation Society of Canada. Higher yields means more food being produced per acre of farm land. Not only do we increase food security but we contribute to higher profitability for our farm customers.
3F's entrance into the cod by-product market will transform the NL primary processing industry by making it profitable to handle and maintain the whole fish as a food grade product in their production processes.
Our low cost fish protein powder capsules will provide a sustainable, local, low-cost way for food insecure individuals and families to meet their daily nutritional requirements. Our concentrated protein pastes provide unmatched flavour profiles that bring the genuine taste of the source seafood to broths, sauces and seasoning mixes.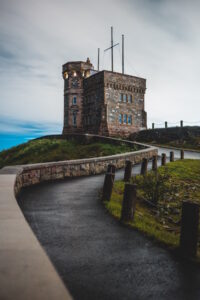 About 3F
IMPACT! Waste Diversion from Landfills
Saving our customers money and helping our environment
By 2023, 3F's business activities will annually divert 5,200,000 kilograms or more of fisheries "waste" otherwise destined for landfills, oceans, or illegally dumped in our forests and communities.
Not only are we diverting waste to help our environment; our raw material suppliers turn an expense/cost recovery exercise into a profit stream for their business and our customers have more choices to buy local for everyday products they buy and use.
About 3F
IMPACT! Import Substitution
Products manufactured in NL, by NL people, with NL raw materials
3F Waste Recovery's product mix offers a number of opportunities to substitute for products that are currently imported to the island, incurring high freight costs and overall costs to the businesses that use the products. Companies will save money by using import substitutes or creating new products using 3F's ingredients. For example:
Collagen: Local cosmetic and nutritional supplement retailers and manufacturers and artisanal producers now have a local supplier of premium marine collagen.
Fish Protein Powder: There are no marine protein powder manufacturers in Canada. Turning fisheries by-products into low-cost, concentrated nutritional supplements reduces the need to import protein and maintain a healthy diet.
Dried Fish Skin Pet Treats: Iceland is the largest supplier of fish skin pet treats with Canadian retailers importing their products for resale. 3F provides a logical and appealing local option for retailers to meet the demand of their customers.
FUTURE DEVELOPMENT: Biodiesel: Biodiesel feedstocks from farmed Atlantic salmon is one way 3F is turning waste challenges into environmentally sustainable solutions. We are working with our partners at Marine Institute on scaling up existing laboratory processes that effectively convert salmon oils into biofuel suitable for blending with petroleum diesel certified for use in heavy equipment and as furnace oil.
FUTURE DEVELOPMENT: Lanolin: Lanolin is a CFIA approved lubricant for use in food manufacturing facilities and can be used to extend the life and protect any type of mechanical equipment that requires lubrication or rust protection. Newfoundland sourced and made lubricant and cosmetic ingredients are a natural fit with the local markets for both products.
FUTURE DEVELOPMENT: Wastewater Adsorbent: Our scallop and mussel shell based calcium carbonate products can be used to treat wastewater and absorb heavy metals and toxic dyes in water and sludge. We envision every municipality with an untreated town water supply using our adsorbent to improve the quality and safety of water supplies across the province and replacing imported synthetic water treatment chemicals.