Newfoundland's marine feedstock supply company Marine Scientific is the first fisheries company in NL focused almost exclusively on supplying commercial buyers with hard-to-access fisheries by-products such as skins, bladders, and shells that have for too long been treated as waste.
Leverage our decades of experience and extensive network in Newfoundland's fishery to open up new supplies and enhance your existing supply chain of marine raw materials and ingredients. Call today to get the marine food, nutraceutical, cosmetic or pharmaceutical feedstocks your company needs to grow its production output. Your customers already know and love the cold, crisp, clean and natural waters of Newfoundland and Labrador: we can help you deliver what they want!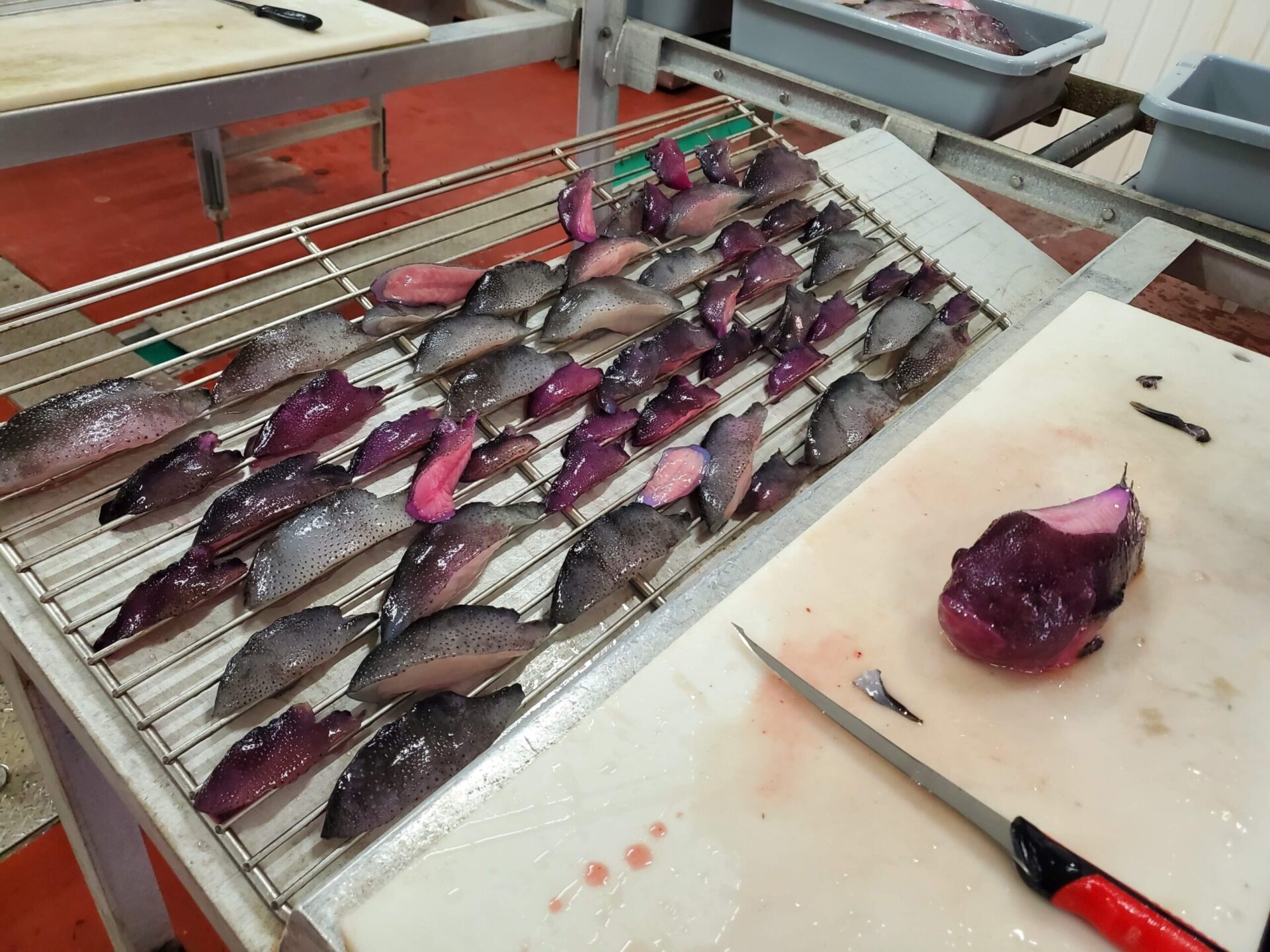 Atlantic Cod skins contain the collagen in the world. It absorbs better, has a longer shelf life and marine-sourced collagen is cleaner and pourer than pigs or cows.
Collagen is helpful in the prevention and treating symptoms of arthritis, osteoporosis, lupus, joint pain and inflammation and contributing to strong healthy nails, skin and fur.
Our Atlantic Cod skins are proudly sourced from the wild cod fishery of Newfoundland and Labrador, from L'Anse Au Loop to St John's and manufactured and processed in Bay Roberts Newfoundland.
Marine Scientific Ltd and 3F Waste Recovery
Ben Wiper, CEO of Marine Scientific is passionate about the idea of creating high-demand products out of the waste left behind from industry activity—so much so that he founded 3F Waste Recovery. The company is focused on reinventing the use and application of undervalued materials within the farming, fishing, and forestry sectors.
Preparation is underway to launch 'Cod Skin Pet Treats' from the manufacturing plant Marine Scientific Ltd. which is located in Bay Roberts.
Newfoundland's Only Specialized Fisheries By-Product Consoldiator.
Wholesaler of Premium Dried Cod Skin Dog Treats