Are there parts of running your business that you hate doing?
Do you spend time on administrative tasks that distract you from doing what you do best for your business' profitability?
Is your business ready to move to the next level but not sure how to get started?
Do you feel that you're trapped working IN your business instead of ON your business?
Do you think you should be earning higher profits but can't find the "leaks"?
Do you know that you're leaving money on the table in negotiations, grant applications, or with suppliers?
Could you use more working capital to grow your business?
Are the interest rates on your loans and credit facilities too high?
If you answered YES to any of these questions, the Small Business Doctor can help you. Schedule a FREE LUNCH consultation today for a casual, comfortable conversation about how we might be able to help you meet your business goals!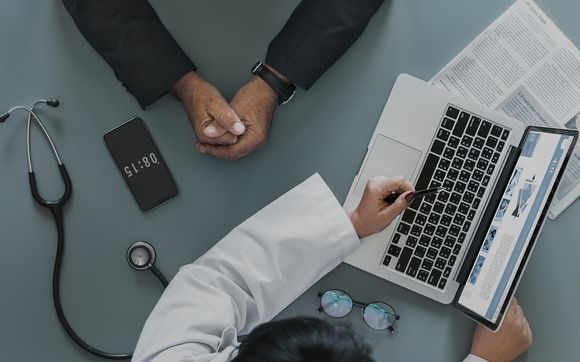 Small Business Doctor provides a full suite of financial and business consulting services. We offer budget projections, business plan and grant writing, debt consolidation, and project management services. I take a vested interest in your success and will earn your trust. I can help your business access capital and sharpen your strategic planning and competitive edges. Find out more at www.smallbusinessdoctor.ca today!
The Small Business Doctor offers the services listed below. If you're looking for a service not listed, please ask! For more details, please click on the Small Business Doctor menu above.
budgets and budget projections including income statement, balance sheet and cash flow statements monthly and annually
contract writing, review and analysis
business plan writing
financial controller and analyst for hire
cost and margin analysis tools
government grant, lender and bank loan applications
debt consolidation and restructuring
project management
bill of materials and supplier price change impact analysis tools
breakeven analysis
inventory management and asset tracking in Excel
key performance indicator (KPI) development and reporting
website and social media development, management and updates
monthly, quarterly and annual government remittances
Sage50, Sage300, Quickbooks and GNUCash software installation, upgrades and company setups
Ben Wiper graduated from the University of Waterloo with a double major in Economics and Applied Studies with a finance specialization. He has owned and operated his own businesses since 2006, including an IT consulting company, Nerds On Site, a property rental company, Benny's Boat and Buggy Barn, a restaurant, Calabria Coastal Bistro, and a business consulting firm, Ben Wiper Consulting. As an employee, Ben has held the position of General Manager at a fish processing plant and Director of Finance & Administration at a value-added salmon manufacturer. For more information about Ben, please see his LinkedIn Profile.
Adele England graduated from St. Francis Xavier with a Bachelor of Business Administration in Accounting and then went on to obtain her law degree from Dalhousie University. While Adele no longer practices law and is not registered with the Newfoundland Bar Society, she is still able to contribute legal information, write and review contracts, and consult on strategy with our business clients.
Frequently Asked Questions
"There's no such thing as a free lunch" - Milton Friedman
The Small Business Doctor says there is such thing as a free lunch!
Pick the date and time that you want to meet for a working lunch with Ben below, or phone or text 709-454-7981
Ben will call you to confirm the restaurant of your choice and meet you there to learn about your business.
See below for limitations on this offer.

Your business must have a CRA Business Number (you remit HST and/or payroll source deductions)
Limit of 2 guests per company, maximum $30+HST meal cost per person
Lifetime limit of 1 free lunch offer per person or company
Restaurant must be located within 150KM of Main Brook, NL
Could my Business benefit from the Small Business Doctor?